Hi!
Carissa
has been hosting this event and I'm going to join! This is my first one :D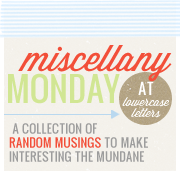 ~One!
I have been reading the Inkheart books within the last two years (I know, I'm a slow reader.) I read the first one (Inkheart) in no time. The second one (Inkspell) took me a while and I bought the third one (Inkdeath) about a year ago. I think I need to start on it.
~Two!
I'm sad that England got eliminated from the World Cup yesterday. Although I'm an American and I did root for the US team, I was also a fan of England. Too bad they didn't count that second goal! Maybe it would have givin them that extra boost!
~Three!
Fourth of July is this weekend! I can't wait. I'm not sure whether or not I'm going to do fireworks. We probably will, we always end up buying them the day of Fourth of July!
~Four!
My teacher just texted me twice saying I have to finish my whole English class by Wednesday. I don't know why but I have to. I guess we all know what I'll be doing after this post ;)
~Five!
Speaking of school, as you know, I'm still not done with it! I have yet to finish my Math and English class. My goal is to finish them both before July. Good luck to me!