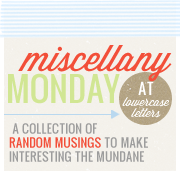 You should link up too...!
1. Dancing with the Stars starts tonight LIVE at 8/7c on ABC..!
I'm very excited. I'm not sure who I'm rooting for though yet, probably Chelsea Kane, Kirstie Alley and Romeo.

2. I'm going to be getting my senior class ring soon hopefully! I know it's a little late in the year but I'm still excited nonetheless! I will post pictures when I get it :)


3. College registration for the Summer term is next Monday..! Very excited for that. Probably going to sign up for two classes: English and maybe Introduction to Art to work towards my BA or AA.

4. Verse of the Day shared from verseoftheday.com

"To fear the LORD is to hate evil; I hate pride and arrogance, evil behavior and perverse speech." -Proverbs 8:13

When we have a deep and reverential respect for our holy God, we are going to love what he loves and hate what he hates.
We need to realize, however, that the word "hate" is used very carefully in Scripture. This strong verb is not used often, and when it is used with God as the subject, the object of God's hatred needs to be noticed.
God hates evil, which in this case is defined as pride, arrogance, evil behavior, and vile speech. These are things that Christians not only avoid, but they also loathe. God wants his people to be people of character -- people of humility, moral behavior, and helpful speech.